Ivette Russo
WELLNESS COACH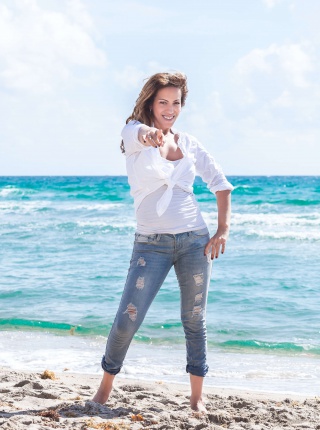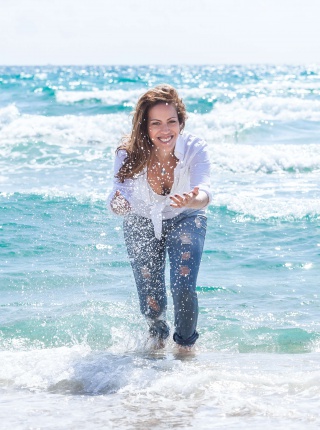 After years of working in the corporate world and moving half way across the country, I decided to go back to school. I knew that I wanted to help people and at the same time find out a little about who I was too and school seemed the best place to do that. It was a step by step process. First I received my Bachelors degree in Psychology and I was ready to head for a Masters degree, but I had the honor of having fantastic mentors who encouraged me to go all the way! Little did I know that I would become a Doctor of Psychology.

Yet, during my time in school my objective from the beginning was clear, it was to help people strive to be and feel their best. During my practice, I was given the opportunity to work with a variety of people dealing with a plethora of issues that not only included severe mental illness, but various life issues including lack of good nutrition and exercise. I was amazed to see how many of these very individuals that came to me for help with emotional or psychological issues needed help with their lifestyle. I often thought about and read research on the effects of nutrition and exercise on people's emotional and psychological health. It led me to believe that if you can help people come to the conclusion that if they can change or tweak their eating and exercise habits just a little, they would see a remarkable improvement in their mental health.
I know firsthand how not keeping a healthy lifestyle can have detrimental effects on your emotional and psychological wellbeing. Years ago, I myself struggled to keep up with my career and at the same time keep my emotional and psychological self in balance. This is not easy to do if you are not feeding your mind and body the right nutrients or moving your body to build up your stamina. When I first moved to Miami from New Jersey, my body and mind were a total mess! Working in the corporate environment back home took a toll on my mind and body. Working 50-60 hour weeks, I was 45lbs overweight, not exercising, eating the wrong kinds of foods, and I saved little time for de-stressing my mind. It was not until I met a good friend in Miami who was completely honest with me and called me out on my lifestyle choices. He had seen how unhappy I was with my situation and commented on how all I needed was to change the way I think in order to change what I did! I am not going to lie to you. It was not easy to change the way I thought and did things, but like the natural researcher I am, I hit the books to find a way. It was a step by step approach. Taking baby steps to build on my goals until eventually I was physically and mentally where I wanted to be which ultimately catapulted me into returning to school.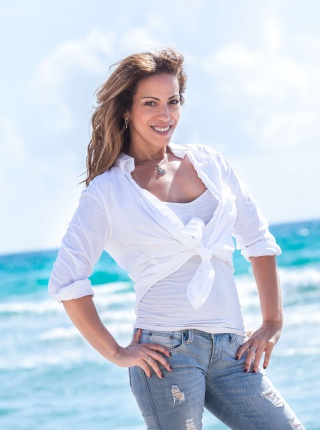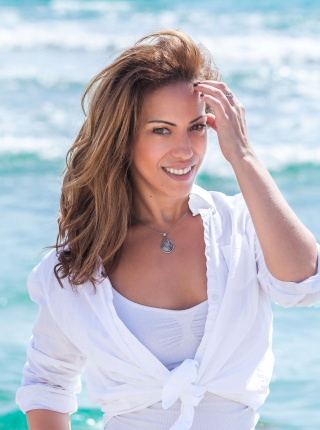 All the psychological tools available to us are nothing without a strong body and mind. That is why I believe in the mission behind In Love with Fitness. A place, call it a beginning, were women can bridge the gap between their bodies and minds by learning and incorporating the skill sets they need to help maintain optimal wellbeing without all the crazy gimmicks or latest fads. I really believe in the approach In Love With Fitness takes, of taking a step by step process that you can build on. Slow and steady will help you to maintain your goals for years to come by building upon each one steadily enhancing your mind and body until you achieve the right balance for you. The In Love with Fitness process is created for active women by active women. So, it takes into consideration your busy lifestyle and puts forth ideas and challenges that you truly can achieve. Plus, you will look and feel great too! So, my hope is to share my experiences, years of psychological study and practice, and the latest psychological research in order to help you obtain the balance you seek. As always, I am here to help you grow the love for fitness.